SPELLBOUND: INTERVIEW WITH A WHITE WITCH
The ancient holiday of Beltane (May 1st in the Northern Hemisphere), is celebrated as the first day of summer and carries a unique opportunity to authentically connect with faeries, romance, and magic! On its eve, white witch Lucy Cavendish shares with Madeline Giles what being a professional witch entails – and how true witchcraft is about inspiring others to remember their own innate magical powers.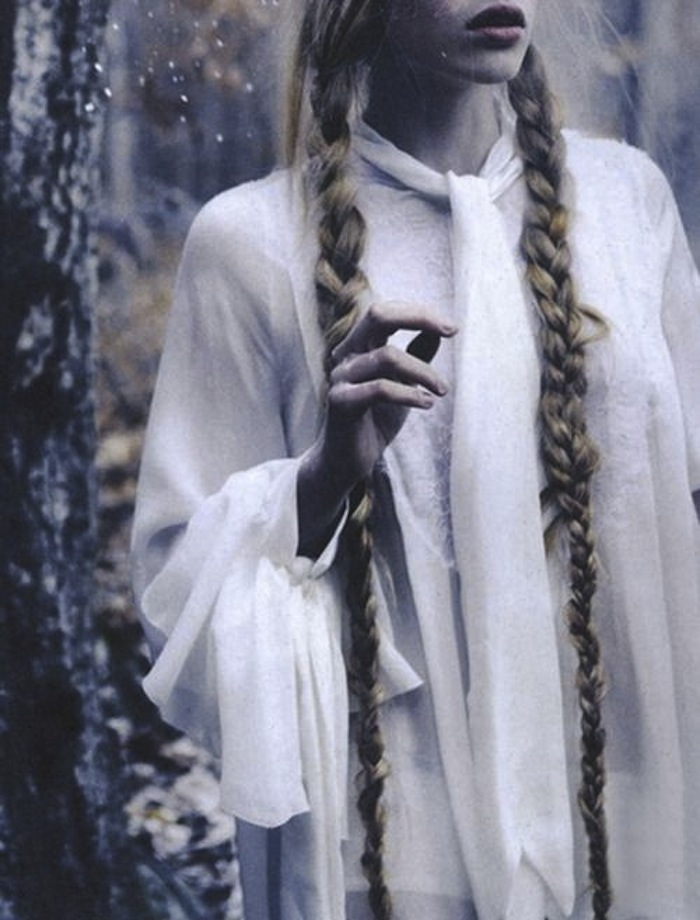 "There's an artistic aspect to being a witch," muses a bright and bubbly Lucy Cavendish, calling from her native Sydney, Australia. "Even though a lot of spell work seems to be about attracting, it's also about creating and contributing – there's an eclectic, free-spirited vibe to it." Cavendish, who is a self-declared bohemian witch, has been teaching, writing, speaking and practicing witchcraft for over 20 years. Through her bestselling oracle card decks and books (including Witchy Magic, Spellbound, and several others), Cavendish disparages the hoary viewpoint that real-life witches are fantasy.
Witches hold a rather notorious reputation in society. What's your personal opinion on that?
I understand why people have a negative perception, because that's been in our popular culture for some time – and I would say that just like there are bad postmen and bad teachers, of course there are people who work witchcraft in ways I would consider irresponsible and unethical. But the point people overlook is that there's corruption and selfishness in all paths – whether you're a policeman, a politician, or a witch – it all comes down to the individual and his or her intent.
How does one go about becoming a professional witch, out of interest?
It depends on what particular path you choose to travel, as there are various forms of witchcraft. Personally, I've chosen to follow a more eclectic, non-hierarchical path. I've done my Year And A Day, which is where you sit in a circle for 366 days with mentors discussing and practicing spells and conducting rituals. It's a collective approach so you've always got people to support you and to question you if they think what you're doing is unethical.
And how do you pass the teachings on?
It feels like; "I've developed this connection, if you would like to, you can develop this too. Maybe we could work together." My aim is to inspire people to have a beautiful experience of the divine whether it occurs sitting in a grove of trees or through a celestial vision.
What was your life like before you became a witch?
Even though I was always really drawn to this work and I did readings for people all the time, I spent a lot of time trying to fit in. I wanted to live a life that didn't look quite so weird from the outside. So I went to university and worked in really ordinary jobs, but I never lasted long. I'd be the production editor at a magazine, but have my cards out on my desk – which is probably why I didn't last! At the time I assumed that other people wouldn't accept me, but really I wasn't accepting of myself. I honestly thought if I did what I loved – which is what I'm doing now – I'd starve and my cat would die. I thought I'd be a little street witch, a magical homeless person doing readings on street corners (laughs). That's what I was afraid of.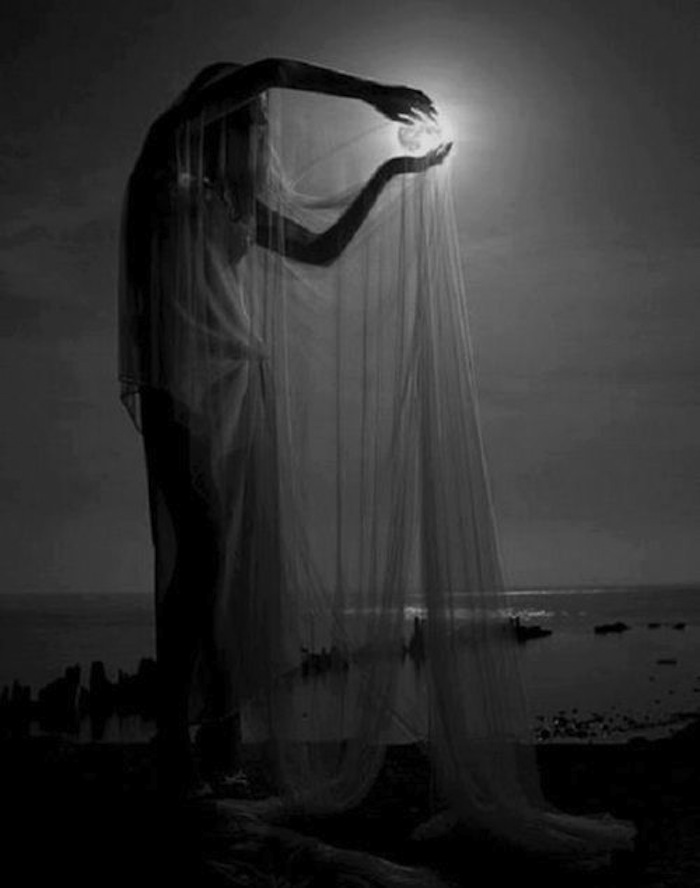 So how did you make the transition?
I ended up leaving Australia to travel for a few years, and that really opened me up by helping me get through the fear of making ends meet while doing what I love. I never thought I could be doing what I do now – I assumed I would have to be unhappy in a "real" job, and that this would be a passion to be kept secret from some people. Thank goodness I took the risk! I chucked myself out of the nest and learned that it is possible to live a precarious, artistic and magical life – that somehow, if you commit to it, it will work out.
Now let's get into the detail. Can you cast spells on other people?
There are very strong ethics and laws around what we do, one of which is never cast a spell against the free will of another person. So if someone comes to me and says; "I'd like you to cast a spell for me," I can do that – but it needs to be for them. Not for that man or woman they're interested in, for their mother's inheritance, their ex-husband or wife, etc. That's not what we do, and I don't consider people who do do this kind of thing witches as they're ignorant of the law, and it's not healthy. Witches uphold the Law of Threefold Return, which means whatever you send out will return to you to the power of three. It's important to be aware of that. It's not the same as karma, but it's similar to it – and if you're going to sit in that consciousness and stir up that energy, there's no way you can avoid it impacting you.
What types of spells do you cast most often?
A lot of spell work is about empowering people by raising their confidence and self-esteem – because that's really the root of manifesting the things we want in our lives. Sometimes people are afraid to go after what they want because they feel they're not good enough to deserve it, and spellcrafting is designed to shift a person's energy and help them get to a place where they feel strong, confident and grounded – and then their contribution can begin.
What's the first thing you'd recommend to someone interested in strengthening their divine connection?
The first thing I'd ask is how often they're outside. How much time do they spend in nature? Are they aware of their local environment and what grows near where they live? What phase the moon is in? How often does it rain? It may sound like I'm asking everyone to become climate specialists, but it's more that I'm asking people to get back in touch with how things work at a natural level in their environment. When you begin observing where you live and how energy works there, you begin to restore the natural power source that flows not only around us, but within us. That way, we begin to feel more powerful – and thus increase our opportunities to be a fully contributing, creative soul, which is empowering for anyone whether you want to be a witch or not.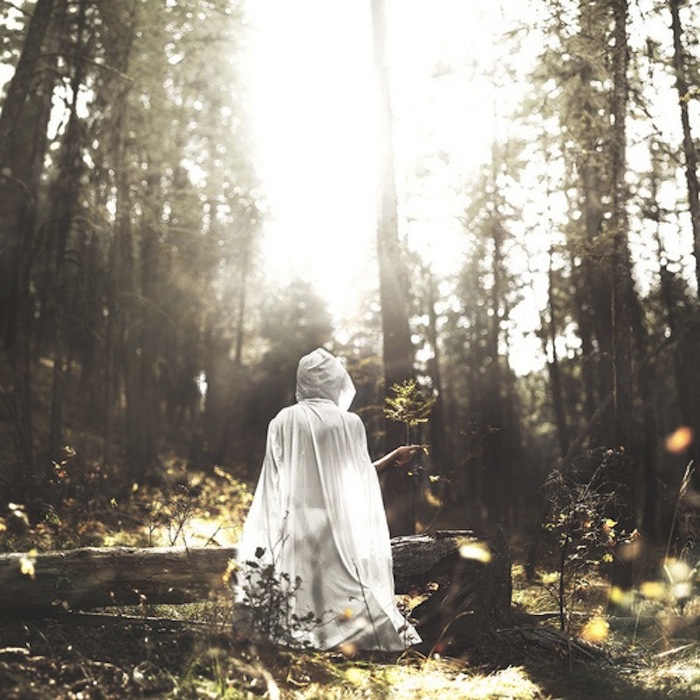 In the below extract from her book Witchy Magic, Lucy elaborates on how to celebrate Beltane. Back in the day, our ancestors used to welcome the sweetness of summer on this enchanted holiday by dancing around ceremonious Beltane fires and making love underneath the stars. Today, witches continue to celebrate this festive day with large celebrations and generously sweet offerings to mother earth.
"Beltane is representative of vitality, fertility and the energy of the sun, so its foods include luscious fruits like cherries and strawberries, green leaf, herb and flower petal salads, oat or barley cakes, and honey. Beltane is a festival of love and romance, and roses and other flowers can be added to your food, used as a garnish or table decoration, woven into a garland for your hair or used in spells for love, which can be as simple as lighting a pink candle and making a wish or soaking in a bath filled with pink rose petals. You can also leave a little plate of nuts, berries and flowers out for the faeries, as this is a cross-quarter day when the veils are thin, and their energy can be drawn upon. Dress in long, swirling clothes with flowers in your hair and dance barefoot on the grass, soaking up the vibration of the earth and of this powerful, potent time."
LUCY'S BELTANE ROSE PETAL TEA
Rose tea has a light flavor, a sweet scent and a calming effect.
*Using one cup of fresh rose petals, cut off the biter white bases from the petals and rinse well. Place in a teapot and pour two cups of boiling water over them. Allow to steep for five minutes – the petals will darken and become discolored, which is normal. Strain the rose petal liquid into teacups and add a little honey of you like.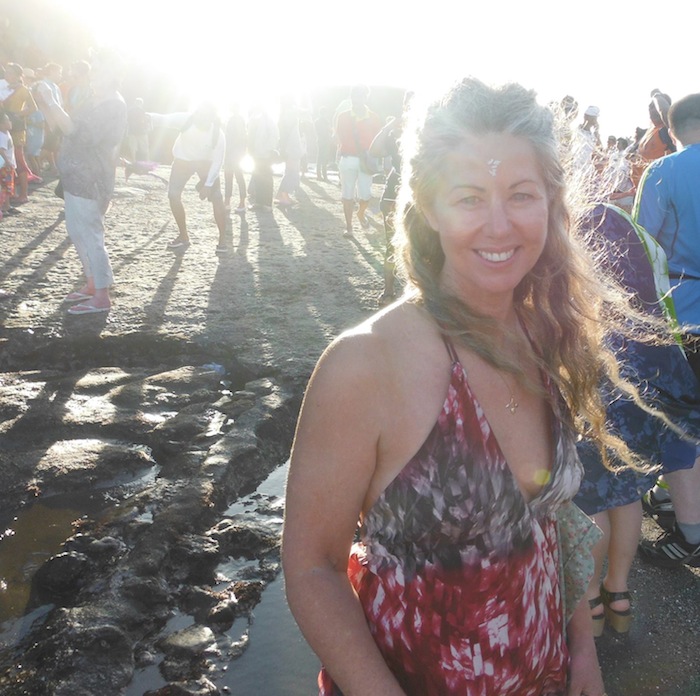 Read more from Madeline Giles at Mermadeline.com, and follow her on Twitter.