NEW YEAR, NU YOU: FENG SHUI YOUR FRIDGE
Embroiled in a love-hate relationship with your refrigerator? Time to set some boundaries, show some respect and radically shift the negative vibes, says Feng Shui expert Elana Kilkenny.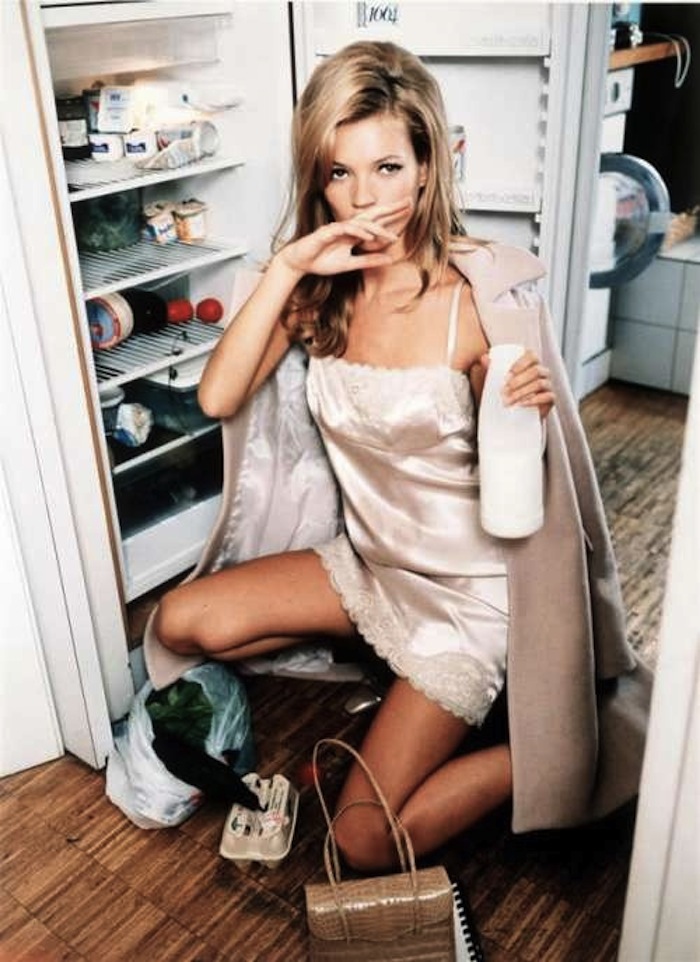 Chances are you've already spent a lot of time this year making (and breaking?) resolutions around your relationship with food. What if I told you that the state of your refrigerator plays a contributing role to your goals? Here's how to Feng Shui your fridge, aka "where your food spends most of its time hanging out," to powerfully shift the energy around it and bring you closer to your 2014 vision.
LAY DOWN THE LAW (AND ORDER)
Cluttered refrigerator = cluttered relationship to food. So mindfully clear out your refrigerator and freezer by making a habit of throwing out what is no longer fresh and what no longer gets you closer to your desired feelings about how you are feeding your body.
IT'S NOT JUST WHAT'S IN YOU FRIDGE
Take a symbolic look at what's on your refrigerator door.  Does it look chaotic, filled with things from the past, stressing you with to-dos? Take off anything that is not fully inspiring to you and re-invent this space as a vision board for how you want to feel.
TAKE AFFIRMATIVE ACTION
Caution note: before you put up a picture of a perfectly toned actress or yourself when you were at a "better weight" ask if these images inspire you or depress you. Reinforcing negative feelings about your current weight will only push you further away from your positive intentions and deeper into self-sabotage. Choose instead to put up pictures, words or quotes that remind you of how you want to feel about your health, food and body. Sexy, vital, satiated, luscious…
CREATE GOOD CHI FOR YOUR CHIA SEED PUDDING
Most trainers suggest stocking your refrigerator with cut-up vegetables and washed fruit, so that you have a healthy choice at your fingertips. Elevate the mundane into a feast for your senses by storing these items in beautiful vessels and containers. This further raises the chi of not only your refrigerator but also your energy around food.
LOOK AWAY FROM THE REFRIGERATOR
If your refrigerator is the first thing you see when you enter your kitchen, it could condition you to eat more. Don't roll your eyes thinking I'm going to tell you to embark on a costly renovation. Create a pretty distraction to draw your energy away from the refrigerator. Decorate the surrounding area with art, a funky chandelier, or a bold kitchen rug. Be creative.
GO JEDI ON BEN & JERRY'S ASS
Practise going into your kitchen with laser focus on what you DO want, with the use of a positive affirmation about food. "I desire to wake up feeling energized," "I desire to feel beautiful in my jeans," "I desire to love myself and trust my food choices." Eventually your desired feelings will be so potent that they might just be a stronger draw than that pint of Ben & Jerry's.
Elana Kilkenny is a Feng Shui Designer, Intuitive Counselor, Empowerment Psychic and Healer. To book a session please contact [email protected] or 877-858-2100.