GET HIGH ON YOUR OWN SUPPLY
Club SÖDA NYC (Sober Or Debating Abstinence) is an event series
 for the Sober Curious from Ruby and meditation artist Biet Simkin. Check out our upcoming events HERE—and join the revolution!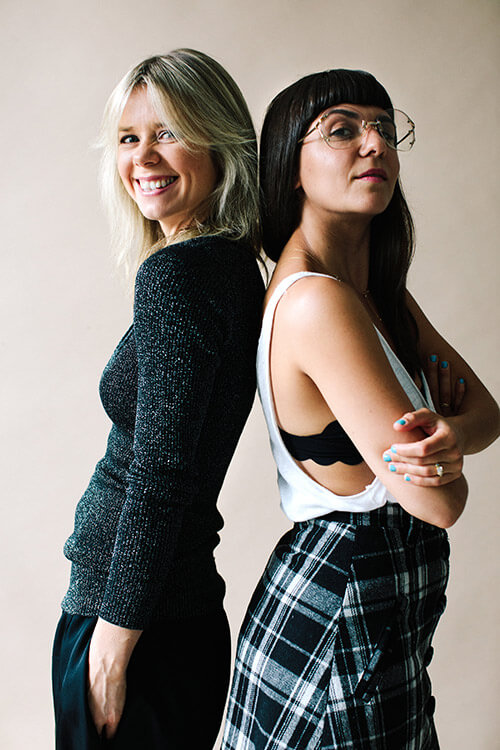 Launched in 2016, Biet and I described our first Club SÖDA NYC event as a social experiment to investigate what happens when we re-frame our relationship with alcohol. She is "sober sober" and I am "sober curious," and both of us are passionate about shifting the stigma that exists around sobriety and substance abuse.
What if having a "problem" with alcohol, didn't necessarily make you an alcoholic? What if it was cooler not to drink? Far from "boring" what if consciously choosing a more sober life meant feeling naturally "high" more of the time?
It was after I launched The Numinous that the disconnect between the way I drank and the way I wanted to feel became harder to ignore. Not to mention that I was now experiencing many of the things I used to seek in alcohol—joy, connection, inspiration, transcendence—as a direct result of embracing the practices and tools you'll find elsewhere on this platform.
Practices and tools that are also often the missing link for anybody attempting to reframe their relationship with booze, as well as other addictive or harmful habitual behavior patterns.
My new book Sober Curious: The Blissful Sleep, Laser Focus, Limitless Presence, and Deep Connection Awaiting Us All on the Other Side of Alcohol contains all I have learned along the way, and will be published by HarperCollins in January 2019.