AUDREY KITCHING: MY JOURNEY FROM EMPATH TO IT GIRL
As an uber successful fashion blogger and founder of online jewlery store Crystal Cactus, Audrey Kitching has reached internet it-girl status. But she's an empath and healer at heart, she tells Gabriela Herstick…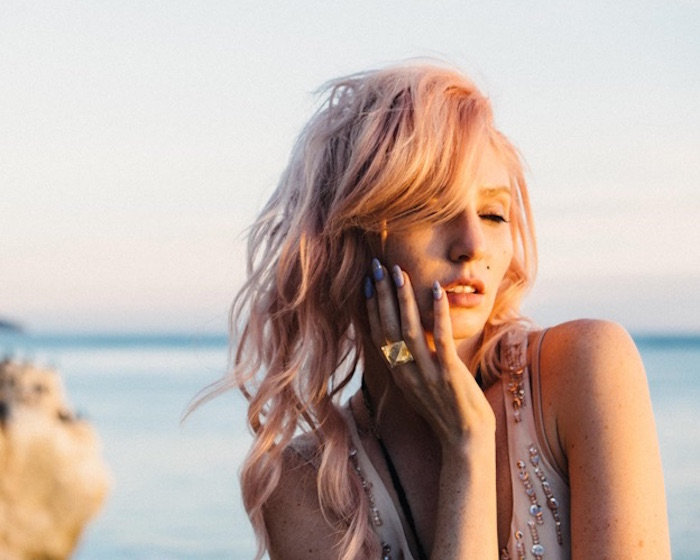 In a world of what can be materialistic and poisonous celebrity culture, in her own little cocoon exists Audrey Kitching. Checking everything off from model and journalist to crystal worker and energy healer, Audrey is truly a woman of all trades, redefining what it means to work in fashion while living an alternative lifestyle.
By working with her natural gifts as both a healer and creative, Audrey has found immense success with her jewelry and lifestyle line, Crystal Cactus. The online store is a perfectly curated visual fantasy for fashion lovers and spirit junkies alike. And when she talks about what it means to honor your gifts and learn from your past, the brains behind the brand truly speaks from the soul…
Read below for more on Numi Girl you need to know, Audrey Kitching.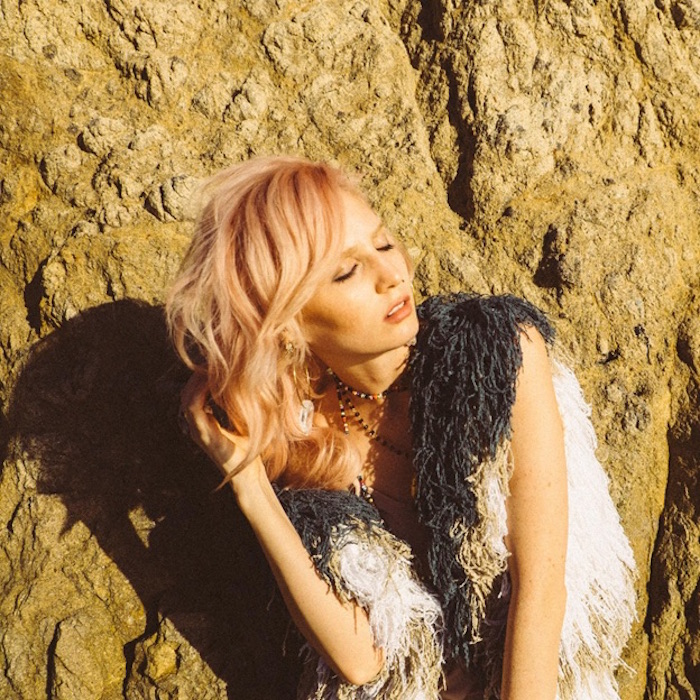 You've been blogging for years and were heavily involved in the music scene as well, but you have also chosen a path of spirituality and alternative healing. What urged you down this route, and not one that was more self-destructive?
As far as the healing route, I didn't really have any options to be honest, which sounds silly but I have always been extremely sensitive and have had to live a very specific way to be able to function.
Growing up I always thought I was losing my mind and dying. In reality, as a born healer I have always been able to empath other people's physical alignments as well as their mental vibrations. It meant I always knew things about situations and people that would scare me, and as a child I really had no idea what I was, which was a very scary thing. As a teen I wanted to run away from it all. I ended up somewhat homeless and living on the road in hotels for a few years, which was far from glamourous and enchanting!
It was a very destructive period, and by the end of it I couldn't believe some of the things I had lived throught. But you can only run away from yourself for so long. The fact I have been able to embrace my healing gifts as a woman, and combine this with a career in traditional media, really comes down to the fact I started to listen and accept who I was and work with it, rather than against it.
You're constantly traveling and shooting for various magazines and publications around the world. What do you do to stay grounded and balanced? What are your rituals?
I have lots to be honest! And I used to think they were all normal until anyone who was with me for extended periods of time would point out that: "not everyone does that, Audrey." I seriously cannot function without salt baths. I need a minimum one or two a day. If my job starts at 5am, I will wake up at 3:30 in the morning to make sure I can squeeze one in!
I also need to be outside away from people every day at some point—rain, shine, storms, snow, ice, it doesn't matter. Also the food and liquids I consume means my riders for jobs are very unique. They always reply and double check with my publicist because it confuses them! It's normally along the lines of lemons, avocados, mineral water, brown rice, blueberries, and grape juice. When I was in Milan for a few weeks they wanted to take me out to super fancy dinners, and with the language barrier I kind of had to just go with it. It was pretty funny trying to pick apart the menu in another language.
My team is also a huge component in keeping me grounded, and my hiring process is one of a kind. I base it off energy, intuition and receptiveness, and I prefer to hire incarnated elementals who I can train to help with energetic balancing when traveling and working 15 hour days. They are my lifeline and I'm so grateful for them.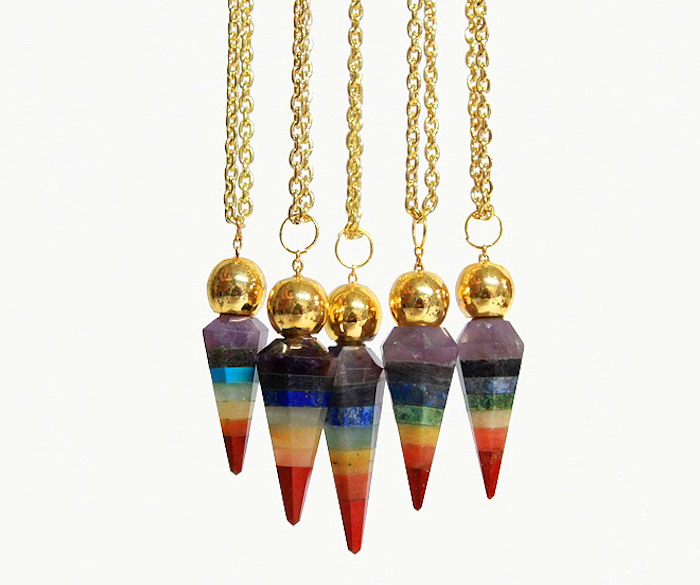 Crystal Cactus features a wide range of products from jewelry to tarot cards to oils. Do you personally curate every item in store? Do you hand make the jewelry personally, or do you have a team?
I make every sample myself, and show my team everything and we tweak it and collaborate on the final product. We just got picked up by Urban Outfitters for distribution which is pretty exciting, especially since I did everything myself from the ground up with no investors. I got a few offers and turned them down. No business school either! I even got kicked out of high school in 11th grade, so technically my general education according to scholars is a "lack thereof."
What's your secret to living an ethical, spiritual life, while still being involved in the real world day-to-day?
I think it's about authenticity, honesty, and honoring yourself. I don't just do jobs for money – I would rather be broke for a few weeks than sell my soul. You have to pay attention and listen to what your guides and the Universe show you. And if you ignore it for too long, I've learned a very heavy storm will hit. You have to deal with your issues as they arise or else you end up with a hurricane.
I also try to do normal human things to stay grounded on the Earth. I like to garden, swim in lakes, paint things, and collect stuff. I work in the city a lot, so when I'm not working I like to escape and hide out in nature.
What's next for Crystal Cactus? Is there anything new in the works? (Please tell me you're creating your own tarot deck!)
That makes me so happy you say that, as I actually AM creating two books and two oracle decks! One is on the spiritual symbolism of birds and the other is on the spiritual symbolism of flowers. I found some really cool out-of-date ones from the 1970s in this old witchy shop on a road trip, and they have been such an inspiration.
The illustrations we're creating are beautiful, and we're talking to a few publishers while we continue to work on them. I think people will really connect with these, as they will share a lot of important knowledge. I definitely plan on doing a traditional tarot deck, but of course with a fairy, angelic, or bird theme, in the near future.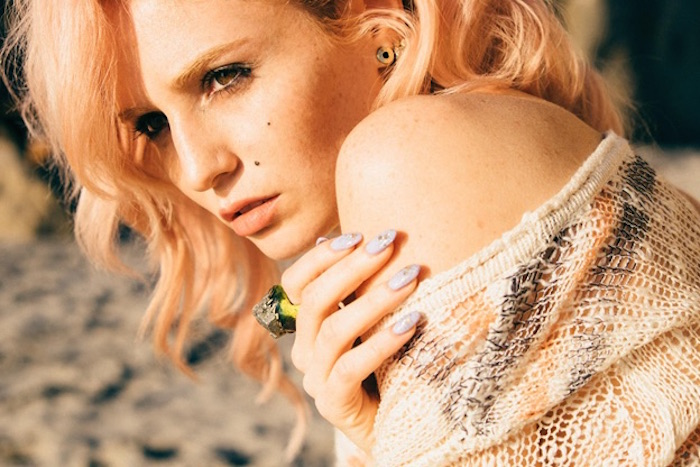 What's your goal as far as spreading a positive message in the world goes? How do you hope both Crystal Cactus and you impact people?
I think my goal is really just to be the person I needed growing up for other kids like me. This world is a scary place and I needed a mentor more than anything as a child, and there was no one in the media or with any kind of reach who talked about these things. I'm also aware that I needed to live the life I have experienced so I can fully understand what it feels like at the depths of your soul to be scared, lost and alone. Without those experiences, the compassion and knowledge I have gained wouldn't mean anything. And so I honor my path and tell myself it was not for nothing, as now I can and help others who are on a similar path, and I hope I can make their journey much easier than mine.
Woot! Audrey is giving Numi readers 20% off all products on Crystal Cactus – just enter the code "THANKS" when you check out at CrystalCactus.com